Sweet & Simple~
€85
— 4 x GALA day MILONGAS 16:00- 21:00
Also includes off-hours program:
3 x dancing breakfasts 11:00- 14:00*
3 x milonguita 21:00-1:00
€155
Note: if you have already registered for this package at a different price you get benefits, and will receive info by email
–DAYS~ 4 x GALA day MILONGAS 16:00- 21:00
—NIGHTS~ 3x TIL-DAWN SALONS 1:00- 7:00 (role balanced)
Also includes off-hours program:
3 x dancing breakfasts 11:00- 14:00*
3 x milonguita 21:00-1:00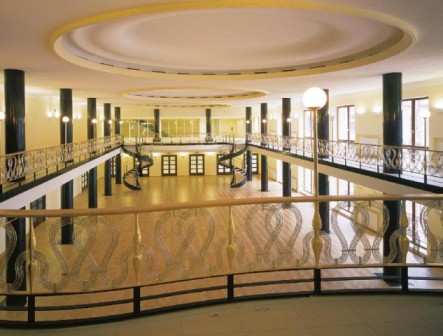 Alchemie Nights will take place in the beautiful, spacious Slovansky Dum
The "Weekend" Package
€105
–DAYS~ 2 x GALA day MILONGAS 16:00- 21:00
–NIGHTS~ 2 x TIL-DAWN SALONS 1:00- 7:00 (role balanced)
Also includes off-hours program:
2 x dancing breakfasts 11:00- 14:00*
2 x milonguita 21:00-1:00
€22 per person / per Offering
Classes and special offerings with our guest dancers and our featured 2×2 couples can be added to any package or bought separately. Class will run from 12:00- 14:00 daily.
Ismael Ludman(AR)
Maria Mondino (AR)
Bruno Tombari & Mariangeles Camaano (AR)
Sonja Bruyninckx & Sven Breynaert (BE)
Rita Caldas & Vasco Martins (PT)
Utku Küley & Nadide Ece Somer (TR)
Özgür Arin & Sonja Schüssler (TR/DE)
Haris Mihail & Malika Pitou-Nicolier (GR/FR)
Shows by the 2×2 dancers in the NIGHT salons and special guest performances at the DAY milongas.

AT THE DOOR:
Main Program:
Gala DAY MILONGAS: €25 
Til- dawn NIGHT SALONS (in pairs only to keep role balance): €27
Off-hours Program:
Dancing breakfast without a festival package: €6 each
Milonguitas without a festival package: €10 each
**Note on Dancing Breakfast at Hotel Ariston 11:00-14:00 daily
Entrance is included in all packages. Food included for Ariston hotel guests and non-hotel guests can buy buffet direct at hotel. Entrance for non-package participants 6 euro at the door.