Özgür & Sonja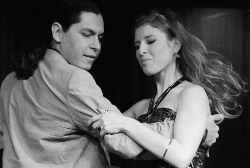 Sonja's early ballet training, her continuous studies from many famous maestros and her travels to Buenos Aires all influence the elegance and musicality that characterizes her dance. She has been teaching since she was 16, has performed in several shows and dance projects, and is the co-initiator of Mustango – Tango school in Nürnberg.
Özgür was a professional dancer of various Latin American styles until his auspicious encounter with Argentine Tango in 2000 inspired him to work with world renowned tango masters to master different approaches. He has been teaching and performing for 9 years including Istanbul Tango Week, Tango La Queen Freiburg City Theatre, Tango X Festspielhaus St. Pölten, and teaching in Bs. As., Istanbul, Munich, Prague, Wien and others. His style is a unique fusion of traditional and new elements of Tango, and his highly expressive musicality and partner connection holds fast to a clear fundamental technique.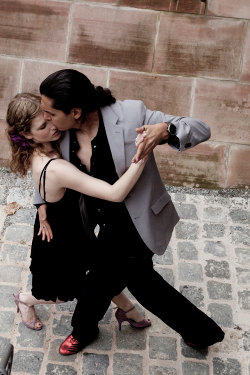 "In my dance I look for the elegance and intimacy of traditional tango, and the freedom of neo tango to create the ultimate fusion; I believe in creating the unity with my partner to catch the real joy in Tango. I dance, enjoy and share my love. I feel my Tango is growing from day to day by sharing it with my students and other dancers. -Ozgur"
http://ozgurarin.wix.com/mustango
​Offering- Ozgur & Sonja
Dynamic Movements – Overturns leading to Sacadas combined with Rebotes.
Description: Fine technique for overturns, how to follow & lead, from the perfection of overturns to the sacadas and rebotes, to reach an ultimate dynamic in your dance with elegance.