UTKU & ECE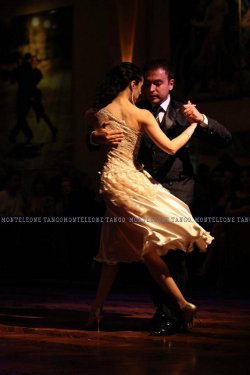 "Utku Küley and Ece Somer are an exciting dance couple. After a big dance career, they started to work recently together. They teach at one of the most acknowledged tango schools in Istanbul, El Encuentro.
They have been invited to many festivals in Argentina and Europe to share their art. They have studied with many maestros such as Sebastian Arce-Mariana Montes, Mariano Chicho Frumboli – Juana Sepulveda, Gustavo Naviera – Giselle Anne, Javier Rodriguez-Andrea Misse, Ruben-Sabrina Veliz, Aydoğan and Sule Arkış. In their dance, they combine elegance, a remarkable clean technique. "when we dance, we try to reach a very fine connection between the couple to represent essence of Tango to share our passion with the audience" They say.
Offering- Utku & Ece
Carenzas, Calisita, circular Tango salon combinations.
Description: We will work on usefull combinations in Tango Salon to reach circularity in the dance.